When Is It Time For A Tree To Come Down?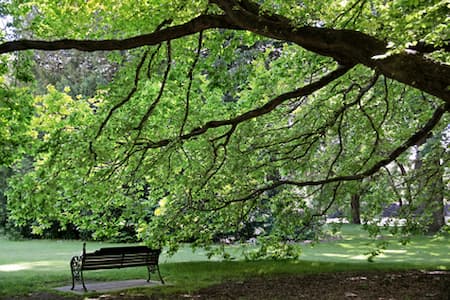 It's tough saying goodbye to a faithful old tree, especially if it's one that you've attached a lot of sentimental value to over the years. However, if a tree is dead or dying, or is otherwise causing issues on your property, keeping it up could be putting your property at risk!
But how do you know the difference between stuff like seasonal changes and when a tree is actually posing a risk? These are some of the most prominent signs that you may need to remove your tree- and if any of these sound like a tree in your yard, you may need to contact a tree removal specialist.
The Tree Is Way Too Close To Your House
Though the exact number is variable depending on the species of tree, a good rule of thumb is that trees should be at least 10-15 feet away from your house. Is a tree dropping tons of leaves and branches on the roof of your home? If so, you might not need full tree removal- depending on the proximity and other issues, the canopy might just need to be trimmed back. However, if the roots are starting to encroach on your foundation, or if it's ominously leaning over your house, it's time for it to go.
The Tree Has Started Leaning Or The Lean Has Gotten Extreme
Some trees grow a little oddly, and some naturally have a bit of a lean to them. That alone is not necessarily an issue. However, if a tree that wasn't leaning before has suddenly started doing so, or if the lean has become so dramatic that the tree's structure is at risk, that may be a sign of damage or decay- and a hint that it may need to come down. If you want to be sure, have an arborist inspect it first to see if they can diagnose the reason for the lean.
The Tree Is Dead Or Dying
Is your tree on its last legs, or has it already passed? If so, it's at risk of dropping heavy branches or falling as it decays. The most prominent tells that a tree is dead or dying are:
It's stopped growing leaves
It randomly drops branches
The trunk is pitted or hollow
The bark is weak and brittle or falling off
There are vertical cracks in the trunk
The roots are rotting, or the tree has started growing a lot of fungi
Choose A Pro For The Job
These are only a few of the reasons why one might need tree removal, but if you have any concerns about a tree in your yard, you should have a professional arborist give it their assessment. Tree removal is tricky and dangerous, and should only be done by trained professionals. Carolina Wrenn, LLC is a licensed, certified, and highly-rated tree removal contractor serving Bonneau and its surrounding communities. If you need tree removal or trimming or want to have your tree assessed by a professional, call us today at (843)-901-5875.
Give Your Bonneau Land Clearing & Tree Removal Experts a Call Today!