Professional Tree Removal Company Serving Jamestown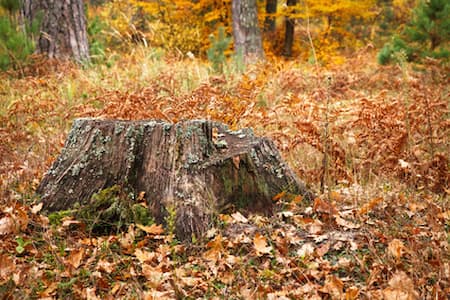 Carolina Wrenn, LLC provides high-quality tree removal, trimming, land clearing, and more for our clients across Jamestown! Since opening for business in 2018, we've helped Jamestown residents maintain their home properties, clear land for commercial development, and recover quickly from storm damage. There's no project too big or too small for us- we're here to help everyone.
Our team of experienced arborists and sitework specialists is certified and insured, and we pride ourselves on safe, efficient, and exceptional service. We believe in greeting clients with friendly welcoming service and handling their needs with care for fantastic results. Our commitment to quality has earned us the Best of Berkeley County Award multiple times, and the testimonials our satisfied customers have left us speak to our devotion to providing unbeatable service.
If you need help with tree removal, trimming, land clearing, and similar service for your Jamestown property, we hope you'll reach out to Carolina Wrenn, LLC. To learn more, give us a call at (843)-901-5875.
Quick And Careful Tree Removal In Jamestown
If you've got a tree on your property that needs to come down, don't tackle it on your own! Tree removal is tricky and very dangerous, and you can easily end up with serious property damage or severe injury. For safe tree removal, you should entrust the job to the care of an experienced tree removal expert.
Carolina Wrenn, LLC's tree removal crew is composed of some of the best tree service experts in Jamestown, who have years of experience on tree removal jobs of all kinds. We work with quality equipment and strict safety protocols to quickly and safely bring down trees without disrupting or endangering your property. If you need emergency tree service in particular, call us any time and let us know- we'll have a team down to you ASAP. Call us if you're dealing with storm damage from a downed tree, too- we handle storm damage insurance claims!
Jamestown's Premier Land Clearing Team
We offer several different land clearing services for our clients. The specific service you need depends on the scope of your goals. Our services encompass:
Land Clearing: For clearing smaller lots for residential construction
Commercial Land Clearing: This service is meant for commercial construction projects and property development projects of significant size
Forestry Mulching: This does not remove large trees, but rather cleans up shrubs, smaller trees, and overgrown vegetation. It's ideal for preparing an area for a trail or easement, or for cleaning up around a property.
Reviews and Testimonials for Carolina Wrenn, LLC in Jamestown
Give Your Bonneau Land Clearing & Tree Removal Experts a Call Today!