Carolina Wrenn, LLC: Summerville's Pro Tree Removal Service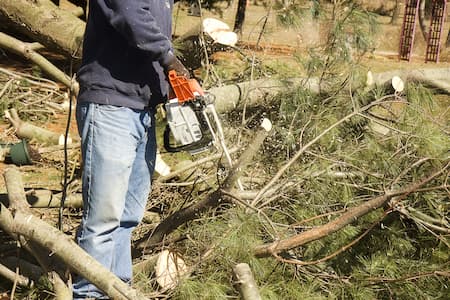 When you need expert tree removal and sitework services here in Summerville, Carolina Wrenn, LLC's got you covered. We opened in 2018 with a mission to help Summerville residents better protect and care for their properties. Since then, we've been recognized for our exceptional, efficient services, even being awarded the Best of Berkley County Award multiple times.
We take pride in being a trusted team for Summerville locals when they need a reliable tree service contractor they can count on. We handle jobs of all sizes for residential and commercial clients. We've helped residents recover after storms with emergency tree removal and prepared large areas for construction with our commercial land clearing. Whatever job you need done, we'd be glad to treat you to our exceptional service.
If you need superior tree and sitework services here in Summmerville, Carolina Wrenn, LLC is here to help! Get in touch with us at (843)-901-5875.
Superb Tree Removal In Summerville
When it's time to take down an old tree, turn to the experts that know how to handle the job safely. Our team is composed of experienced arborists who have spent their careers taking down trees of all sizes. We are very careful to maintain utmost safety as we work, and are experienced in navigating around homes and powerlines. Once we've completed the tree removal, with minimal disruption to the surrounding landscape, we take the time to clean up the scene until it's like we were never there.
We also offer special emergency tree removal services- because if a damaged or dying tree is putting you and your property in imminent danger, you can't afford to wait on normal service. Call us anytime for our emergency tree removal, and we'll get our team out to you ASAP. Also, let us know if a recent storm has caused tree damage to your property- we handle our clients' storm damage insurance claims!
Summerville's Expert Land Clearing Crew
Whether you're building a walking trail, putting down the foundation for a new house, or clearing space for a major commercial construction project, preliminary sitework to prepare your construction site is key. You can't start building if there's vegetation still in the way!
If you need to clear some land for a construction site, call us. We offer three types of land clearing services:
Forestry Mulching- the most eco-friendly method, this is a single-step method where were mulch down smaller vegetation like shrubs and small trees but leave larger trees untouched. This is ideal if you just want to tidy up your property or if you're trying to clear land for a trail, utility lines, right-fo-way easements, or other constructions where bigger trees can still stay up.
Land Clearing- intended for thoroughly clearing all vegetation from a designated site for residential development and smaller builds.
Commercial Land Clearing- like above, but meant for commercial projects, including very large development projects.
Reviews and Testimonials for Carolina Wrenn, LLC in Summerville
Give Your Bonneau Land Clearing & Tree Removal Experts a Call Today!