Cross Relies On Carolina Wrenn, LLC For Trusted Tree Removal Services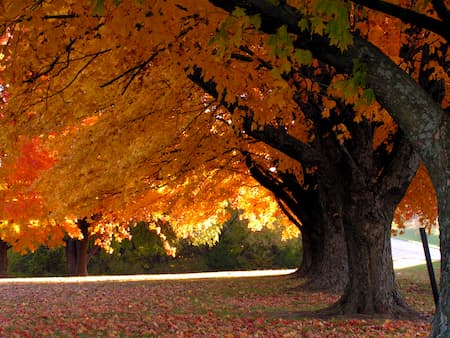 When you need a careful capable crew for tree removal, trimming, and other sitework services in Cross, you can count on Carolina Wrenn, LLC! As a certified and insured tree removal company, we have what it takes to help Cross locals with tricky but important jobs, from emergency tree removal to gravel driveway installation. We handle both big jobs for commercial clients and smaller jobs for Cross residents looking to maintain and protect their home property.
Our crew is committed to providing friendly, efficient, and professional service. We're honest and thorough, working with great care to ensure safety and great results. Our hard work has earned us the trust and respect of our clients throughout the local community, and we've even won the Best of Berkley County Award multiple times since we first opened for business late in 2018.
Whether you've got a tangled tree that needs taming or a drainage pipe installed to prevent your property from flooding, Carolina Wrenn, LLC is here to help. If you'd like to request an estimate or wish to book a service with us, please give us a call at (843)-901-5875.
Cross's Crew For Capable Tree Removal
Trees are beautiful, great for the environment, and can even keep energy bills low by shading your property and keeping it relatively cool in the summer without overworking your AC unit. However, not all trees are in a good spot. If one is growing too close to your home, its branches or roots can present a risk to your property!
There are quite a few reasons beyond this why you might need a tree removed- aesthetic reasons, preventing overcrowding in your landscaping, and preparing for renovations are some. Whatever reasons you have for needing a tree removal, give us a call. We'll come out and carefully remove the tree, making sure to clean and protect the surrounding landscape as we do.
Land Removal For Construction Projects In Cross
Whether you're trying to build a new home here in Cross or lay the groundwork for a large commercial facility, the construction process can't begin until the area is prepped. Trees, shrubs, and other vegetation need to be removed and the ground compacted and even out before you can move forward.
If you need a plot of land cleared for a construction project, contact us. We offer both commercial and residential land clearing services, as well as forestry mulching for cleaning up underbrush and smaller vegetation without uprooting larger trees. We have whatever options you need to get your lot ready for development.
Reviews and Testimonials for Carolina Wrenn, LLC in Cross
Give Your Bonneau Land Clearing & Tree Removal Experts a Call Today!