Forestry Mulching For Cost-Effective Land Clearing With Built-In Erosion Protection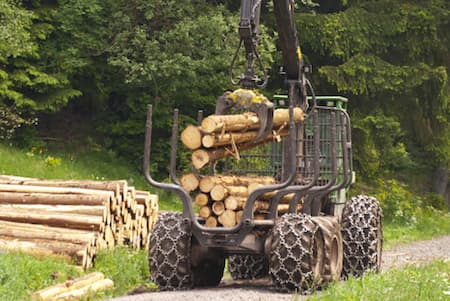 If you want a safe, cost-effective, and eco-friendly alternative to standard land clearing for your Bonneau property development project, our forestry mulching service is the solution you need. While land clearing is an important step in preparing any plot of land for excavation or construction, it has its issues as well, and forestry mulching may be the better option for certain projects.
The big problem with land clearing is that it strips everything, including the topsoil. Sometimes that is required for large constructions, but if you don't need to remove larger trees, land clearing is excessive and can lead to erosion issues, due to the lack of protective topsoil!
If larger trees can be left intact for your land clearing purposes, we recommend forestry mulching, a single-step process that builds and supports, rather than strips, the topsoil, better protecting the land from erosion. If you're interested in our forestry mulching service and want to know more, call Carolina Wrenn, LLC today at (843)-901-5875.
Property Clearing With Less Ecological Damage With Expert Vegetation & Forestry Mulchers
While we have served the local community as experts in land clearing and tree removal for Bonneau for years, we know that traditional land clearing isn't always the answer. It is necessary for some areas, like if you're planning on constructing a building.
However, doing it excessively can lead to major ecological damage. It strips the land and leaves the ground vulnerable to erosion, ruins natural habitats, and destroys large amounts of forested area.
Forestry mulching doesn't strip all vegetation and topsoil from the area. Rather, it mulches shrubs, grass, and smaller trees while leaving larger ones intact. Instead of the extensive, multi-step process of traditional land clearing, all we need is a mulching machine to get the job done. It's a zero-waste process, as the mulched material is left on the ground as a biodegradable material that breaks down, feeding and strengthening the topsoil.
Forestry mulching is great for breaking down overgrown vegetation and can be used to create a fire break around your property. Getting rid of excessive undergrowth also helps control tick populations. It's ideal for maintaining areas near roads and power lines, clearing areas for walking trails and easements, and overall tidying up properties.
Check Out Our Other Tree And Landscaping Services!
Carolina Wrenn, LLC strives to meet our clients' needs to perfect. Give us a call to book or request a free quote for any of these services!
Drainage Pipe Installation
Tree Trimming And Removal
Land Clearing
Commercial Land Clearing
Gravel And Dirt Driveway Installation
Emergency Tree Removal
Give Your Bonneau Land Clearing & Tree Removal Experts a Call Today!