Carolina Wrenn, LLC Is Moncks Corner's Top-Rated Tree Removal Service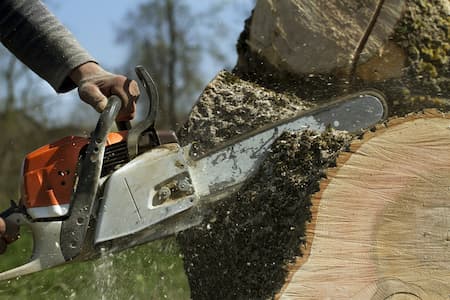 Carolina Wrenn, LLC provides essential tree and sitework services to Moncks Corner, from tree removal and trimming to land clearing and more. We've been a top-rated tree removal team for the Moncks Corner area since we first set up shop back in late 2018. From emergency tree removal to specialty services such as gravel driveway or drainage pipe installation, we go the extra mile to solve your property's problems!
Over the years since we opened, we've garnered a five-star reputation due to our commitment to safety, efficiency, and excellent service. Our services have been so highly regarded by our fellow locals here in Moncks Corner that we've been the recipient of the Best of Berkeley County Award multiple times. We are honored to be so valued by our local community- and we seek to continue earning our stripes by providing the top tree services in town.
We're always ready to lend our services to Moncks Corner residents. Curious about what we can do for you? If so, give Carolina Wrenn, LLC a call today at (843)-901-5875.
Moncks Corner's Five-Star Tree Removal Team
As wonderful as our trees can be, sometimes you've got one that's just gotta come down. If you got a tree that needs removal, our team is here to help. It's important to choose a professional arborist to handle your tree removal jobs, and our company is licensed, certified, and staffed by experienced tree service pros.
Is the danger posed by a precarious tree on your property imminent? If you've got a tree that's clearly on the verge of coming down, don't wait- call us and request our emergency tree services right away, and we'll be out to your Moncks Corner property as soon as possible. In addition, if a storm has taken out one of your trees and subsequently damaged your property, let us know- to ensure our clients get the payout they need, we handle storm damage insurance claims.
Land Clearing Services For Moncks Corner Property Development
In addition to our tree services, we also provide crucial sitework services that are a necessary first step before starting any construction process. Before any building or excavation can begin, the area for the construction site needs to be cleared, either by partial land clearing (such as forestry mulching, which breaks down smaller vegetation but leaves large trees intact) or total land clearing. We offer land clearing for both residential and commercial builds, as well as forestry mulching for small-scale, eco-friendly solutions!
Reviews and Testimonials for Carolina Wrenn, LLC in Moncks Corner
Give Your Bonneau Land Clearing & Tree Removal Experts a Call Today!