Emergency Tree Removal: Safely Cutting Down & Removing Trees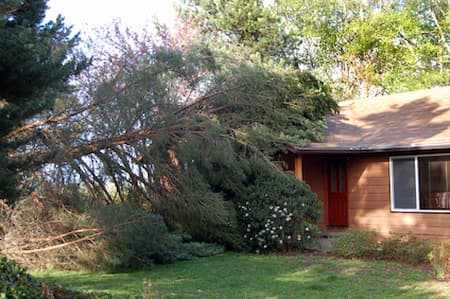 Storms, fire, tree disease- a lot can happen to damage your once-beautiful tree and turn it into an immediate hazard for you and your property. If a damaged or decaying tree has put your Bonneau property in imminent danger, you can't afford to sit around and wait for help- you need our emergency tree removal service fast!
Day or night, if you're in need of quick and safe emergency tree removal, call us. As experts in emergency tree removal for Bonneau, we'll be out to your property ASAP to safely remove the problematic tree and help you protect your property. If you need us on the double, call Carolina Wrenn, LLC at (843)-901-5875.
Cutting Down & Removing Damaged Or Dead Trees
Tree removal should always be handled by licensed and certified tree service experts to prevent damage or injury from improper removal. Not all tree removal projects are of immediate concern, but there are some times when tree removal needs to be handled immediately, such as when:
There is a storm on the way that may threaten to down an already weakened or leaning tree, OR when a storm has toppled over a tree onto your property
The tree is showing signs of disease or rot like holes in the branches, leaves that look wilted or burned, white dusty mildew, or large hollowed-out sections in the trunk
The tree has suddenly started leaning at a sharp angle
If the branches are leaning low enough to potentially damage your home
These are not the only tells that you need emergency tree removal, but they are significant ones. Emergency tree removal is an ultra-high priority, and we move quickly to safely take down or remove the tree ASAP. If a tree has been toppled or damaged by a storm, causing damage to your property, let us know- we handle storm damage insurance claims as well.
Forestry Mulching To Minimize Fire Risk
If you have a lot of heavy underbrush on your property, you may want to consider clearing some of it out with forestry mulching. All the detritus in the underbrush such as living, leafy shrubs and dead, rotting trees make for optimal fire fuel and can cause fires to grow out of control quickly.
By thinning out shrubs and underbrush on your property with forestry mulching, you can create a safer area that's less prone to potential forest fires, keeping your property safer in the bargain. It's also eco-friendly, economical, and quick!
Give Your Bonneau Land Clearing & Tree Removal Experts a Call Today!