Go-To Expert For Tree Removal Services In St. Stephens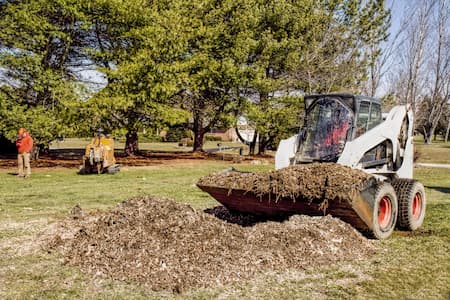 When you need tree removal or trimming done for your St. Stephens property, don't DIY it- trust the capable, professional crew at Carolina Wrenn, LLC to take on the job! We are a licensed and insured contractor providing our customers in St. Stephens with expert tree removal, trimming, and sitework services. Ever since we first set up shop back in 2018, we've made it our mission to bring folks the best work in St. Stephens with our efficiency, commitment to safety, eye for perfection, and professional, friendly service!
We help both residential and commercial property owners in St. Stephens with a variety of their concerns, namely:
Tree Removal and Trimming
Emergency Tree Removal
Land Clearing
Commercial Land Clearing
Gravel and Dirt Driveway Installation
When we take on a client, we work with them to get their services handled as quickly as possible while carefully working to achieve safe, high-quality results. Our commitment to top-quality service has earned us accolades, and we've been fortunate to have been recognized by the community with the Best of Berkely Award multiple times for our efforts.
If you've got a job for us, we'd be proud to serve you. If you'd like to book any of Carolina Wrenn, LLC's services, or get a free quote, call us at (843)-901-5875.
St. Stephens' Source For Expert Tree Removal
If you've got a tree that's worn out it's welcome on your St. Stephens property, it might be a good time to start thinking about tree removal. Tree removal can be beneficial if your tree is crowding out other vegetation, ruining your landscaping, getting in the way of potential renovations or constructions, or posing a threat to your property's safety. When you need a tree taken care of, don't go the DIY route- tree removal is a tricky and treacherous process, and if it goes wrong, you could be left with extensive property damage, physical injuries, or worse.
Instead, look to the capable team at Carolina Wrenn, LLC to help. We've been handling tree removal jobs of all kinds for years and will have no trouble quickly and safely removing your tree. If it's an emergency, call us at any time, and we'll come out to do an emergency tree removal ASAP. We also handle storm damage claims for our clients, so if a recent storm has blown over a tree on your property, let us know right away.
Great Professional Land Clearing In St. Stephens
Before you can build any new construction, you have to ready your construction site. Whether it's a few square yards of land for an addition to your home or several acres for a large commercial facility, you can't build on top of trees and shrubs.
To prepare a plot of land for construction, call us. We offer our clients the following beneficial land clearing services:
Land Clearing
Commercial Land Clearing
Forestry Mulching
Reviews and Testimonials for Carolina Wrenn, LLC in St. Stephens
Give Your Bonneau Land Clearing & Tree Removal Experts a Call Today!