Pineville Tree Removal Services You Can Depend On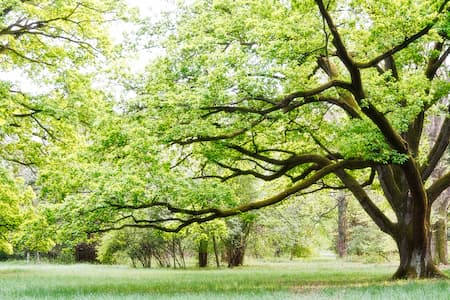 Whether you need to protect your property with tree removal, clear overgrown vegetation from your land, or even put down a brand-new gravel driveway for your Pineville property, Carolina Wrenn, LLC can help with all of these services and more. Since we first stepped on the scene in 2018, we've been bringing reliable tree and sitework services to locals throughout the Pineville area. As a licensed and insured contractor, we uphold the values of professionalism, efficient and safe work, and warm, friendly customer service.
We currently offer the following services to our clients:
Emergency Tree Removal
Land Clearing
Commercial Land Clearing
Gravel and Dirt Driveway Installation
Drainage Pipe Installation
No job is too big or too small for us- from trimming trees in residential yards to clearing acres of land for commercial development, we are proud to do it all. Our flexibility and dedicated, high-quality service has earned us rave reviews from our clients and won us the Best of Berkely County Award on multiple occasions. We're proud of the work we do here in Pineville, and are grateful that our clients value us as much as we value them.
If you need help with tree removal, trimming, or sitework services in the Pineville area, Carolina Wrenn, LLC is at your service. To learn more, book a service, or request an estimate, call us today at (843)-901-5875.
Pineville's Premier Tree Removal Pros
Got an old tree that's outgrowing its surroundings, or is starting to lean at a suspicious angle? If you've got a sick or damaged tree or one that's causing issues to your property or yard, then you need the skills of a capable arborist to quickly, cleanly, and safely bring it down. As a tree removal, we're pros at safely bringing down trees of all sizes, working carefully to make sure the tree comes down safely and cleaning up any leftover debris after we're finished to ensure your yard is left spotless.
If a severely damaged or decaying tree is threatening to come down and damage your property at any moment, though, time is of the essence. If immediate tree removal service is needed, call us and let us know you need our emergency tree removal service right away! We also handle storm damage insurance claims for our clients whose properties have been impacted by inclement weather- if you need our assistance with this, let us know right away.
Capable Land Clearing Crew In Pineville
Land clearing is an essential first step in converting any viable plot of land into a construction site. We offer total land clearing services for both residential and commercial properties, as well as forestry mulching- a single-step process that mulches small vegetation while leaving large trees intact, an eco-friendly option that's ideal for lightening overgrown vegetation and clearing paths for trails or easements. Call us today to discuss our land clearing service options.
Reviews and Testimonials for Carolina Wrenn, LLC in Pineville
Give Your Bonneau Land Clearing & Tree Removal Experts a Call Today!