Skilled Tree Removal Company In Awendaw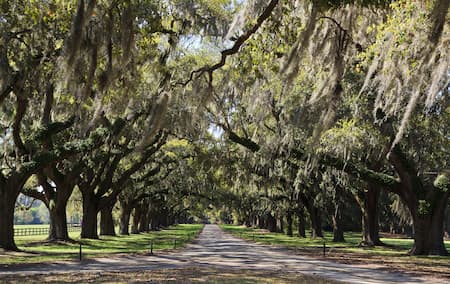 For expert tree removal, trimming, land clearing, and other important tree services in Awendaw, Carolina Wrenn, LLC is here to help! Since 2018, we've been handling sitework and tree services for residential and commercial properties here in Awendaw. With our commitment to efficient, honest work, we've earned a stellar reputation from our fellow locals, having won the Best in Berkeley County Award twice so far!
No job is too big or too small for us. So if you're in Awendaw and want Carolina Wrenn, LLC's top-notch help with tree and sitework services, give us a call today at (843)-901-5875!
Awendaw's Awesome Tree Removal Service
Tree removal needs to be done by an expert arborist to prevent potential property damage and physical injury. We offer standard tree removal as we as tree trimming services. Sometimes your tree is in a good spot, but the branches are just growing out of control. With pruning, canopy lifting, and other branch trimming services, we can shape your tree in a way that's safe for your property and aesthetically pleasing!
You can't always wait on tree removal services, though, and we know some jobs need to take higher priority than others. If you need emergency tree removal, call us anytime, and we'll have a team out to you on the double. We can also help our clients recover after a storm by handling their storm damage insurance claims for them as well.
Residential And Commercial Land Clearing In Awendaw
Before you can begin developing or building on any land here in Awendaw, all the old vegetation needs to be thoroughly removed first. Whether you're just trying to clear a small lot for a small residential project or clear multiple acres of land for a major commercial development, the area needs to be prepped with proper land clearing.
We can take on jobs of every size, from small residential jobs to massive commercial projects. We remove trees, get rid of roots, grind down stumps, and clear away any underbrush to leave a perfectly prepped space for your construction purposes!
Sometimes, however, you don't need full-on land clearing for your project. If you're looking for an eco-friendly and efficient way to clear vegetation from your land, our forestry mulching service may be a better fit. Forestry mulching doesn't totally strip the land, making it a better option in areas where erosion is a major risk factor. Call us to discuss what kind of land clearing option is best for your project!
Reviews and Testimonials for Carolina Wrenn, LLC in Awendaw
Give Your Bonneau Land Clearing & Tree Removal Experts a Call Today!