Carolina Wrenn, LLC Is Huger's Superb Tree Removal Services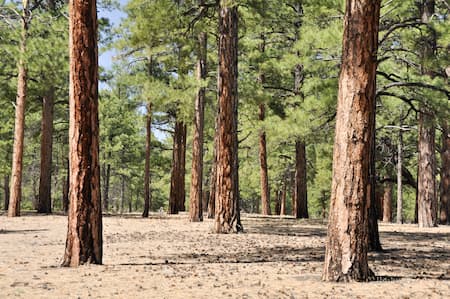 From tree trimming and tree removal to commercial land clearing, if you need great tree services and sitework services in Huger, Carolina Wrenn, LLC has you covered! Our capable crew has been licensed, insured, and lending a helping hand in Huger ever since we opened for business in 2018.
We handle jobs of all sizes, working with residential and commercial clients in Huger to meet their tree service and sitework needs. We even help clients recover after storms by handling their storm damage insurance claims when a fallen tree has struck their property.
We strive for superior service and safe, excellent results in everything we do. Our hard work and dedication have earned us a five-star rating online and won us the Best of Berkley County Award multiple times. But don't take our word for it- talk with us and experience our unbeatable customer service firsthand.
Carolina Wrenn, LLC is here to help out in Huger with any tree service and sitework jobs our customers need. If you'd like to get in touch with us and learn more about what we do, call us at (843)-901-5875.
Huger's Pro Tree Removal Team
As much as trees enhance our property, they can have their disadvantages. Maybe you've got a tree growing too close to your home, you're sick of cleaning up fallen leaves and acorns, or it's in the way of an area you're trying to renovate.
Whatever your reasons for needing a tree moved, it's essential that your leave the task of tree removal to the professionals- not just for the sake of your safety, but also to prevent damage to your yard. We work carefully to safely bring down the tree, taking care to protect your landscaping as we do. We clean up the yard and leave no traces of our work, leaving your yard in perfect condition.
Don't forget- we also offer an emergency tree removal service for clients who have a damaged tree in imminent danger of falling. If you need our emergency services, call us day or night and we'll be out there to help ASAP.
Land Clearing And Sitework Services For Huger Property Development
Beyond our tree removal services, we can offer clients a lot in the way of land clearing, forestry mulching, and sitework services. We work on both residential and commercial developments of all sizes. If you need any of the following services for your property development, give us a call today:
Land Clearing
Commercial Land Clearing
Forestry Mulching
Drainage Pipe Installation
Gravel and Dirt Driveway Installation
Reviews and Testimonials for Carolina Wrenn, LLC in Huger
Give Your Bonneau Land Clearing & Tree Removal Experts a Call Today!