Carolina Wrenn, LLC Is Goose Creek's Professional Tree Removal Services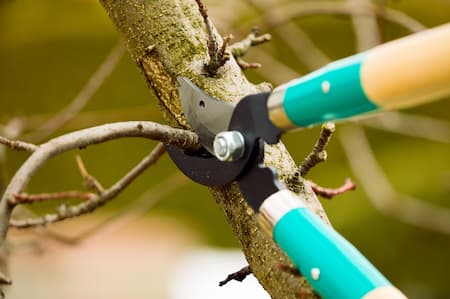 Carolina Wrenn, LLC has been providing Goose Creek locals with excellent tree removal, land clearing, and sitework services ever since we first opened in late 2018. We're a licensed and insured tree services contractor with a passion for helping Goose Creek residents protect their properties and prepare untamed land for new development.
We offer services for residential properties and commercial developments of all sizes alike. Beyond our tree work and land clearing services, we also provide drainage pipe installation and gravel and dirt driveway installation, services that can help our Goose Creek clients prevent erosion and make their properties easier to maintain. We also work with care and efficiency to ensure excellent results for our clients. If you're in Goose Creek and want to learn more about our services, call Carolina Wrenn, LLC today at (843)-901-5875.
Great Tree Removal Service In Goose Creek
If it's time to say goodbye to a tree that's been causing issues on your Goose Creek property, don't attempt a tree removal on your own! Tree removal is a complex and risky process that should only be attempted by trained professionals. We are committed to quick, capable service following strict safety protocols to carefully yet quickly bring down problematic trees while carefully preserving the landscaping surrounding it.
We also help with emergency tree removal as well, in case you've got a damaged or diseased tree putting the safety of your property in imminent danger. Has a storm brought a tree down on your property? Let us know- we handle our clients' storm damage claims.
Goose Creek's Premier Land Clearing Service
Getting ready to start a new construction project? We help residential and commercial land development projects with our land clearing services.
The type of land clearing you need depends on the extent of your project. If you're building a home or commercial facility, that part of the land will have to be totally cleared of trees and vegetation. Our multi-step land clearing removes all vegetation and its roots, clearing the topsoil and leveling the land so foundation, plumbing, and other constructions can be built.
Not all land clearing projects require all the vegetation to be removed, however. In fact, this should be avoided when possible as it is environmentally destructive and can contribute to erosion. To clean up excess vegetation on a property or to clear a space for a trail, easement, or utility lines, consider our less invasive and zero-waste forestry mulching, which leaves larger trees intact and builds on the topsoil.
Reviews and Testimonials for Carolina Wrenn, LLC in Goose Creek
Give Your Bonneau Land Clearing & Tree Removal Experts a Call Today!